WARNING: YOUR CHILD HAS A BETTER CHANCE OF
FILING FOR BANKRUPTCY…
…THAN GRADUATING FROM COLLEGE!
Don't let this happen to YOUR child?
At Kids Wealth International Club Inc, we empower kids to live a healthier financial future by giving them the tools to live a life of abundant wealth above and beyond what you, as their parents, have been exposed to even if the schools don't teach them how to make, manage, and multiply their money.
so…..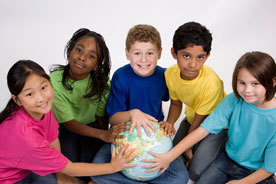 Congratulations!  You have just found the best, most effective way for teaching kids about money in Naperville and the surrounding communities. Your children will learn about financial literacy and set a foundation that will last them a lifetime.
KWIC has fun and exciting camps to teach kids how to live a lifetime of financial empowerment and success.  Through games, exercises, simulations, and processes, a lifetime of knowledge is gained.
As a child, were you taught about how to save and invest money?  Most likely, the answer is no.  Do you wish that you had been?
Financial literacy for kids in Naperville and every community across our great nation is largely absent from our school curriculum, and is rarely taught in the home.  This creates a cycle in which children are unprepared later in life and lack the knowledge to teach their own children.
KWIC will help you break that cycle!
"KWIC has been an absolute blessing in my daughter's life.  She has already applied the principles she learned from the camp into her daily routine.  I recommend this program for any parent who wants their child to build a solid foundation for their financial future." Michelle S., Naperville KWIC Money Camp, 2010
Financial literacy for kids is an important skill that will carry them throughout their life.  Learning about how money works, at home and in a business, will create greater success down the road.
Instilling the beliefs, attitudes, thoughts and habits of wealthy people will serve as an example and an ideal to which one should strive.  Through our camps, we make teaching kids about money and creating the financial resources to live an enjoyable, purposeful life.  Through fun games and challenges, our program has experienced great success.
Come see for yourself just how life changing this experience will be for your kids.  You may even gain some new skills as well!
Click HERE and Learn how

YOUR kid

can become a

KWIC Kid

!

The KWIC Camps work and the results are backed by our 100% Guarantee:  YOU WILL see changes in the way your child is talking about money in the 1st 30 days and YOU WILL be amazed at their new outlook when it comes to managing their own money and developing a  WEALTHY mindset or YOUR MONEY BACK.