KWIC MONEY CAMP
The KWIC Money Camp is a two-day or five-day experience designed to provide hands-on experience through interactive games, exercises, simulations, and processes.  The camp stresses developing an abundant mindset and strong financial skills.
Kids will learn:
How to make, manage and multiply their money
How to think like and develop the habits of a wealthy person
How to develop passive income streams by investing in assets
The power of giving back and helping their communities
The habits of a millionaire
Wealth Nuggets™ such as "Pay Yourself First"
Their WEALTHY™ Blueprint
How to distinguish assets vs. liabilities
How to distinguish good debt vs. bad debt
About the economy
How their paycheck is allocated
The Cashflow Quadrant by Robert Kiyosaki
How to balance a checkbook
3 WEALTHY™ Pillars
How insurances work
Simple vs. Compound Interest
How money grows over time
The Concept of supply and demand
The Concept of risk vs. reward
Forecast Plan
…And much, much more!
(BONUS MODULE 1) KWIC SUCCESS – DEVELOPING THE RIGHT MINDSET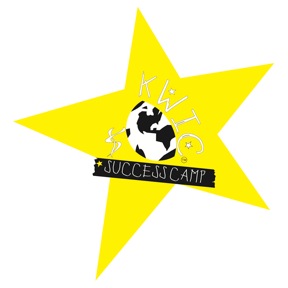 Kids will learn how to think with a transformational mindset rather than a transactional mindset. Kids will learn how money works and why investing in assets is the key to long-term financial freedom.  A fun and special exercise will teach kids the importance of setting goals and why they are important.  Kids will play a game that teaches the language and vocabulary of money, as well as the concept that money is more than just a means to purchase products.  The four primary methods of earning money is introduced, and the pros and cons of each will be discussed.  Kids will also play a game that encourages quick thinking and adaptation by adding fun and unexpected twists to a well-known story.  To cap everything off, kids will play the World of Wealth Game™, an interactive game that teaches players how to generate a lifetime of passive income.
By registering for the 2 Day KWIC Money Camp, your child will receive:
A KWIC Bag with a Camp T-shirt and Calculator Inside ($47 Value)
Entrance to the Family Dinner Awards Ceremony – Spring 2013 ($120 Value)
Bonuses:
A copy of my daughter's book: "My wInner Self: How to Be a Winner From the Inside Out" (www.mywinnerself.com)  ($15 Value)
A Copy of my book: "Entrepreneur Success Stories" ($47 Value)
A Chance to win an iPAD ($550 Value)
Camp Tuition:
KWIC Money Camp (2 Days) – $497 –> Ages 10-14 years old
Click here to download a registration form
Click here to register for your camp online
KWIC Money Camp (5 Days) – $797 –> Ages 10-14 years old
Click here to download a registration form
Click here to register for your camp online